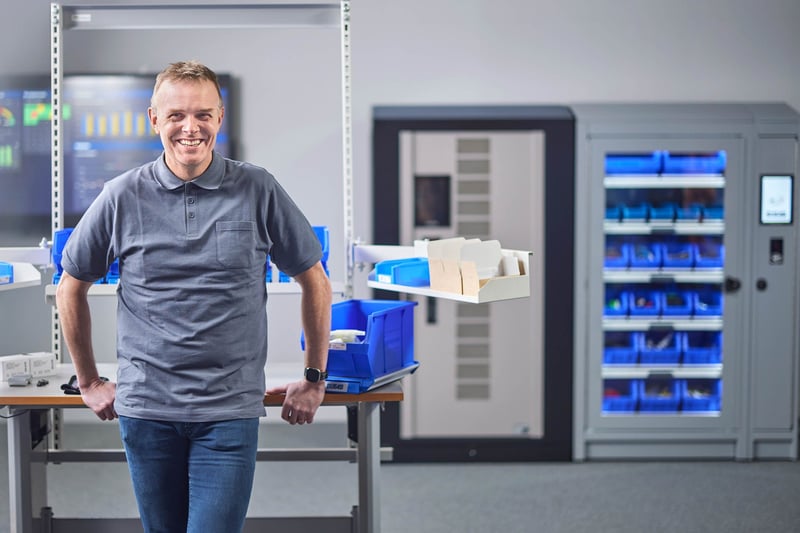 EasyVend
The easy ways to save on consumables
Save time and money with an advanced industrial vending solution for MRO and PPE articles. Quick and easy product access without manual registration to increase your production efficiency.

The systems are customizable to suit your needs. Please reach out to our experts for more information.
Real-time individual withdrawal through a modern access control system increases the users' responsibility and reduces the risk of overconsumption. As a result, companies typically save up to 30% on their MRO and PPE spending while ensuring that the right consumables and equipment are always available.
A user tag will give access to open the EasyVend unit.

Advanced weight sensor technology provides user-friendly product access and an easy way to refill and monitor stock levels allowing for purposeful cost control and easy inventory management.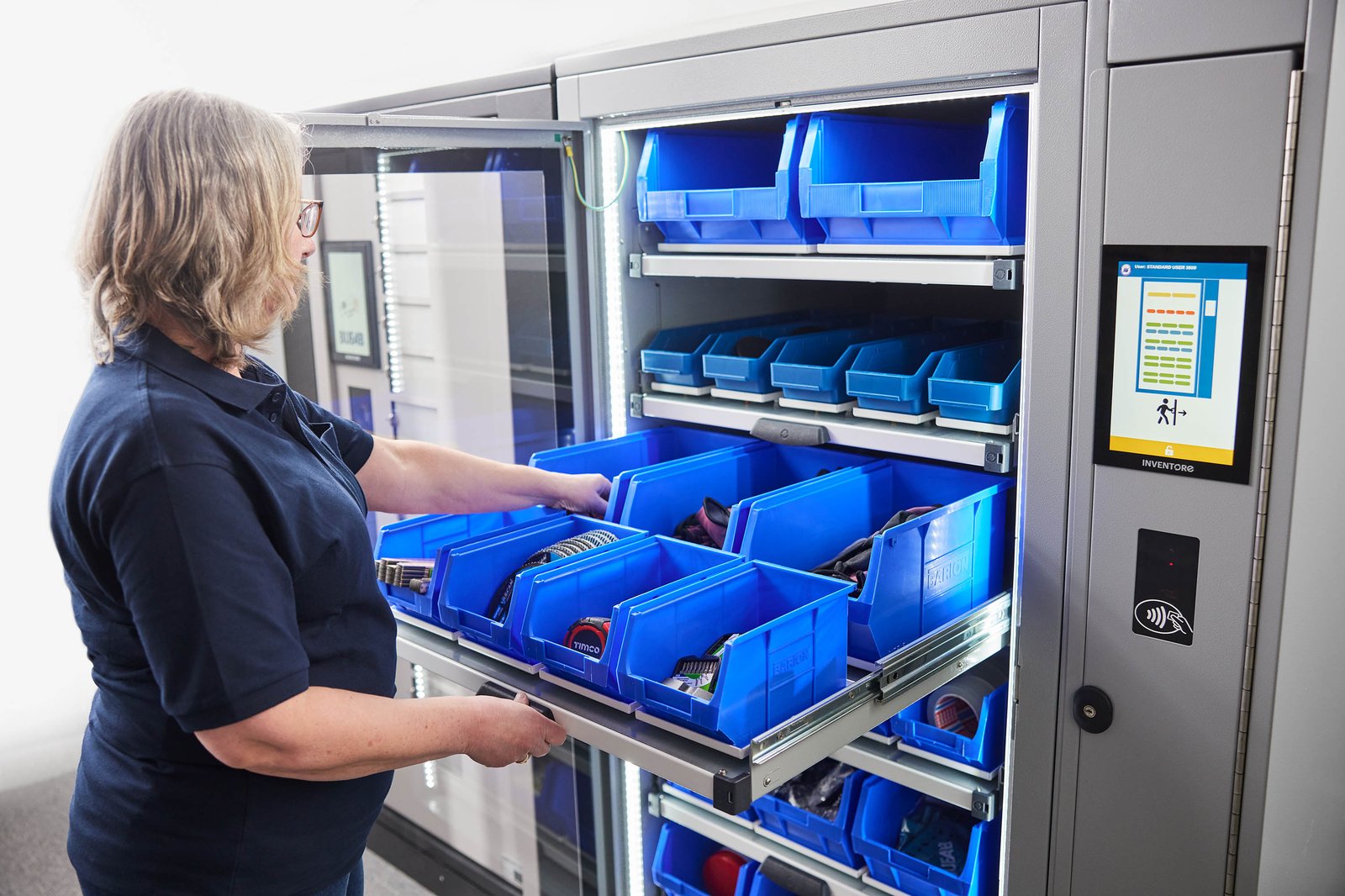 EasyVend Secure provides the highest level of control and security for PPE and MRO consumables when looking to cut costs. Access is only allowed to authorized users and the assigned items providing unparalleled security and control with real-time inventory monitoring, access logs, and customizable reporting options. As a result, you can reduce overall expenses by minimizing waste and overconsumption cost-effectively.

The unit is also perfect for lending expensive or shareable equipment to authorized users. When the user is ready, the equipment is returned to the designated compartment. Finally, you know who has the product that might otherwise not have been found!
How EasyVend Secure works
The user identifies oneself with a tag, searches, and finds the needed article among the assigned items. The locker opens and gives access to the selected item. Products can be returned in the same way.