Close teamwork for best result
We are dedicated to understanding your needs, and usually ask more questions than expected. From the very beginning you will interact with our engineering and production experts, in a fruitful teamwork designed to meet your demands and requirements.
Our customers place great demands on us and our products, continuously improving our expertise. To meet these requirements, Bufab Lann offers cutting-edge expertise in single-spindle and multi-spindle CNC lathes, rotary transfer machines, multiplex, and milling machines.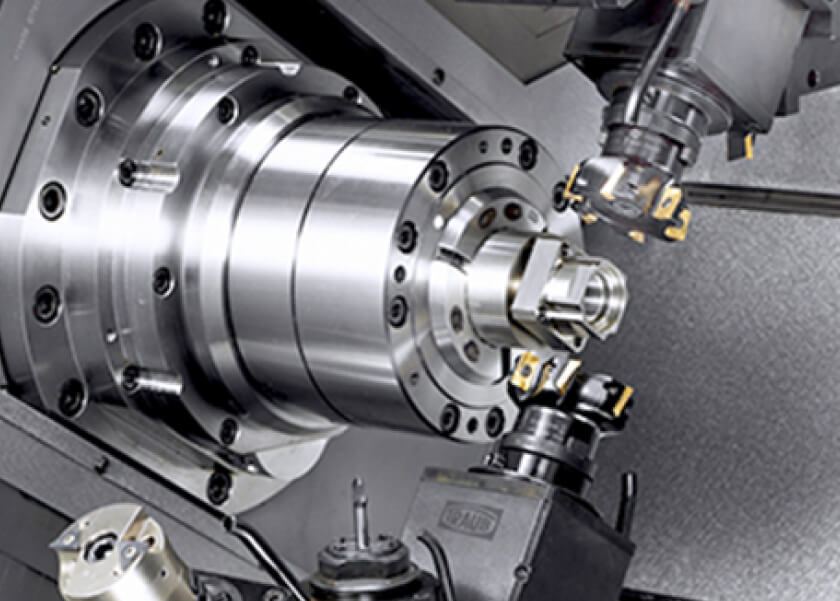 Bufab Lann
Machined parts

Bufab Lann offers a complete range of turned and milled products, from high-volume items to very complex parts with tight tolerances. Using the latest technologies, we manufacture in materials such as steel, stainless steel, brass, and aluminum.
High tolerance demands
Today's components are being designed with ever tighter tolerances requiring us to continue making investments in the latest precision machining and quality lab technology. We provide customers with turnkey solutions using our diverse mix of CNC lathes, mills, and machining centers. We can make components ranging from ¼ inch in diameter up to 24 inches in as little as 10 days. Our machining equipment can hold tolerances to one thousandth of an inch and our most advanced 5 axis machining center can deliver this precision without the part ever leaving the machine.
We provide deliverables based on the actual cost of direct labor, at specified hourly rates, and the actual cost of materials and equipment usage.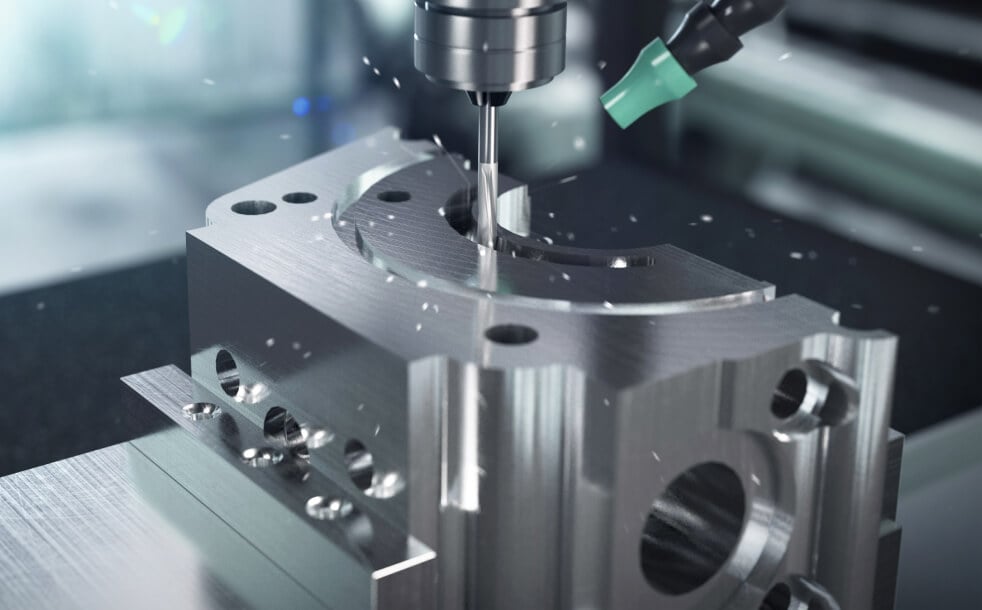 Blue Grass
Machined Parts – Custom Assembly – Sorting & Inspection

Blue Grass has been supplying OEMs with precision-machined components along with custom assembly and sorting services since 1962. Customers rely on us to provide quality components delivered on time every time.
From one extreme to another
BUMAX helps customers in various industries and in applications where standard fasteners simply can't cope. In offshore applications with a need for extreme corrosion resistance, high strength, low weight, and a life expectancy of up to 50 years. Furthermore, in the chemical process industry with very aggressive and corrosive environments and in automotive applications where excellent heat resistance is required up to 800°C, BUMAX ensures reliability and long service life – to ultimately reduce lifecycle costs compared with standard solutions.
BUMAX is a specialist in unique designs and custom-made fasteners developed together with our customers. However, we also keep a large stock of standardized products for immediate delivery.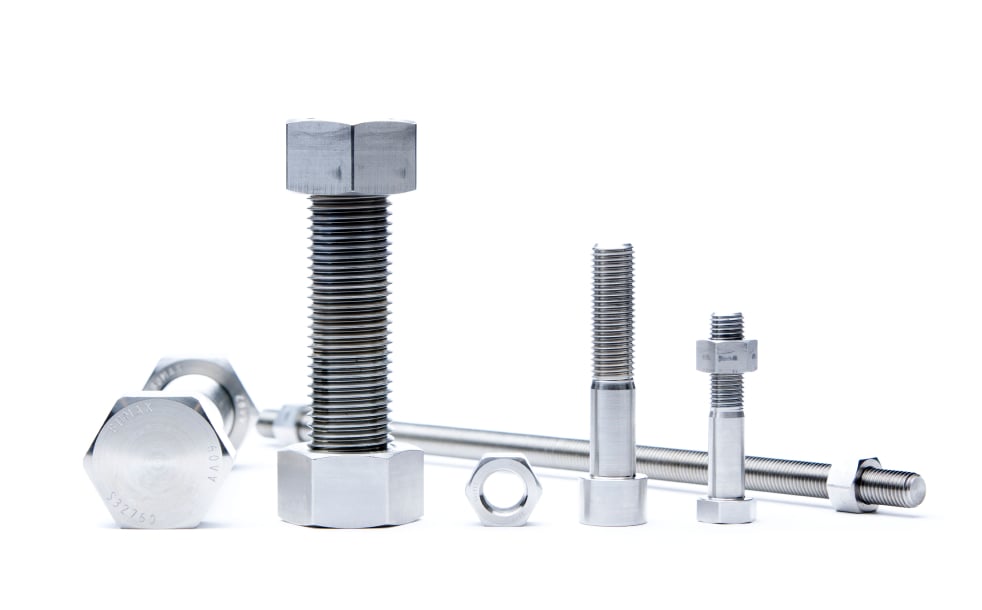 BUMAX
The world's strongest bolt - and it's stainless

BUMAX manufactures premium stainless steel fasteners in a variety of steel grades that provide optimal safety and reliability in the most demanding customer applications.
Unique and cost-efficient solutions
Our combination of sourcing and in-house production offers you a unique and cost-efficient solution tailored to your needs.

If you have a problem, we have the solution. An early interaction in your process gives us the opportunity to present the best solution for you.
Through our network of manufacturing specialists, both local and global, we provide the most competitive offer. Our supplier network and experience-based know-how gives you the competitive edge and peace of mind.

We are Solutionists!
Rudhäll Industri
Tailored and cost-efficient solutions

Rudhäll Industri offers components, services, and logistic solutions for the manufacturing industry.
Full-service solutions
Bufab FLOS knows what customers need. With our full range of capabilities, we offer our clients services from A to Z. These services give you the chance to organize the entire production process, from orientation to delivery, as easy and efficient as possible. Our service is based on three main pillars:
Technique

Quality

Assembly
We provide total solutions based on our solid technical knowledge and experience. Our solutions are aimed at creating maximum added value for our customers in terms of unburdening, efficiency, and cost savings. As a result, we create peace of mind for our customers. We believe in global teamwork, using our core values to create the best solutions.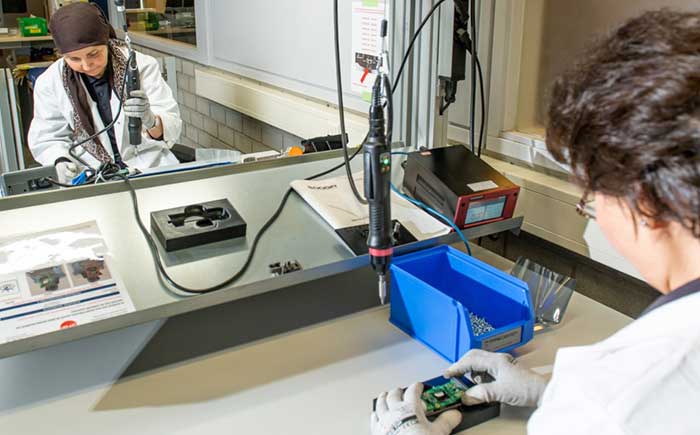 Bufab FLOS
In-house assembly and solid technical knowledge

Bufab FLOS is the most complete, reliable, and customer-focused supplier of technical components, fasteners, and assembled parts. Based in Brainport Eindhoven in the Netherlands, we are an important part of the customer's supply chain and contribute to an efficient and steady production process for our customers.
Strategically selected suppliers
HT Bendix sources and develops its products through a large network of strategically selected suppliers. We provide standard products as well as customized products and services, such as handles, connecting fittings, fasteners, drawer slides, furniture legs and racks, products for furniture, kitchen and bathroom, packaging as well as a variety of products for specific industries.
The combination of a range of standard products as well as customer-specific products enables us to provide a flexibility that will meet most demands.
HT Bendix
Fittings and solutions for the furniture, bathroom, and kitchen industries

HT Bendix is a sourcing partner engaged in procurement and distribution. Furthermore, we offer packaging solutions and other services, mainly for furniture, bathroom and kitchen manufacturers, but also for other industries with a need for fittings.
Advancement by teamwork
PureSys believes in the advancement of people, products, and services to continuously improve customer safety. By establishing sustained relationships with employees, customers, and partners, we enhance our specialist capabilities in ultra-pure fluid transfer systems and enable our customers to produce better, purer products.
Buy fully customizable ready-to-use sterile assemblies to help fast-track design, limit unwanted product exposure, and create a more efficient and controlled process flow for your trial and production stages. Our Cleanroom services are also available for custom assemblies and R&D requests.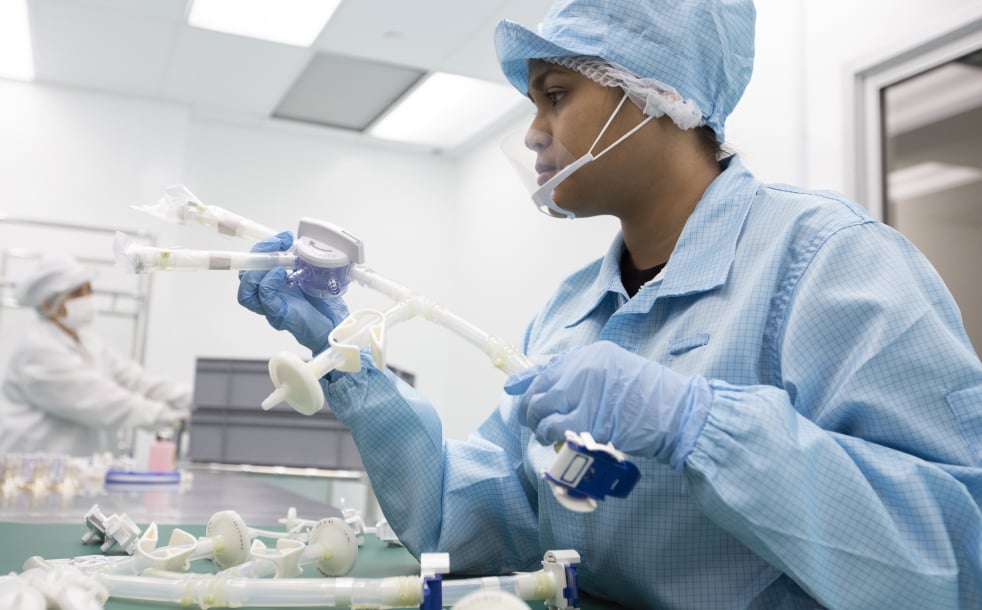 PureSys
Ultra-pure fluid transfer specialists

To protect human lives, ultra-clean environments are sometimes required to ensure the integrity of liquid handling. PureSys strives to minimize these risks in both industrial and laboratory applications by specializing in the mechanisms that ensure the integrity of ultra-pure fluids with best-in-class transfer systems.
We know magnets
We offer a wide range of inventory standard magnets, but we also produce according to your specifications. Other services that we perform include magnetization, sizing, and kitting.

We offer all kinds of types and grades of permanent magnets, such as Alnico, Ferrite, Neodymium (NdFeB) and Samarium Cobolt (SmCo). With our knowledge and experience, we can assist you in product development, adjustments, calculations, and samples to find the best magnet solution.
Most people probably know that magnets can be found in loudspeakers. Few know, however, that magnets can also be found in fishing reels. Magnets are used within all various type of industries such as the automotive, electronic, energy and furniture industry, among others.

Together we will find the best solution for your product, regardless of whether the magnet is going to push, hold or affect.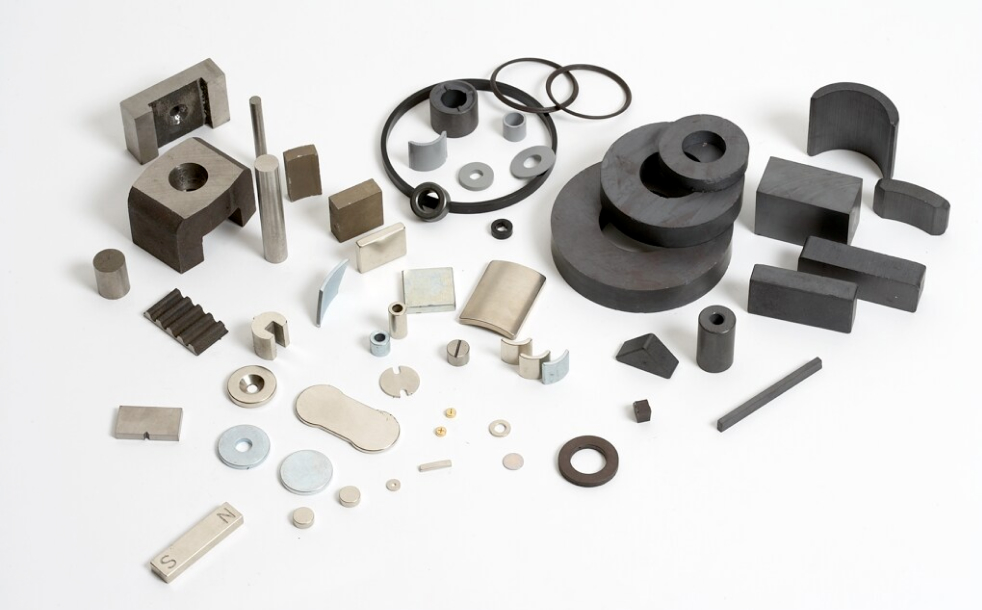 Magnetfabriken
The magnet solutionist

Magnetfabriken has 25 years of experience of permanent magnets and magnet solutions. During these years we have developed several new user applications and unique magnet solutions together with our customers.
Long-term relationships
We work closely together with our customers in long-term relationships, providing quality products from selected manufactures/suppliers and always with personal service.
Specialist in disc springs
Tilka Trading is a leader in disc springs and we have great experience in this field, supporting many customers with technical advice.
Tilka Trading is the representative of Rivit in Sweden. Rivit is an Italian supplier of blind rivets, nuts, and tools, and has been offering these products since the 1970s.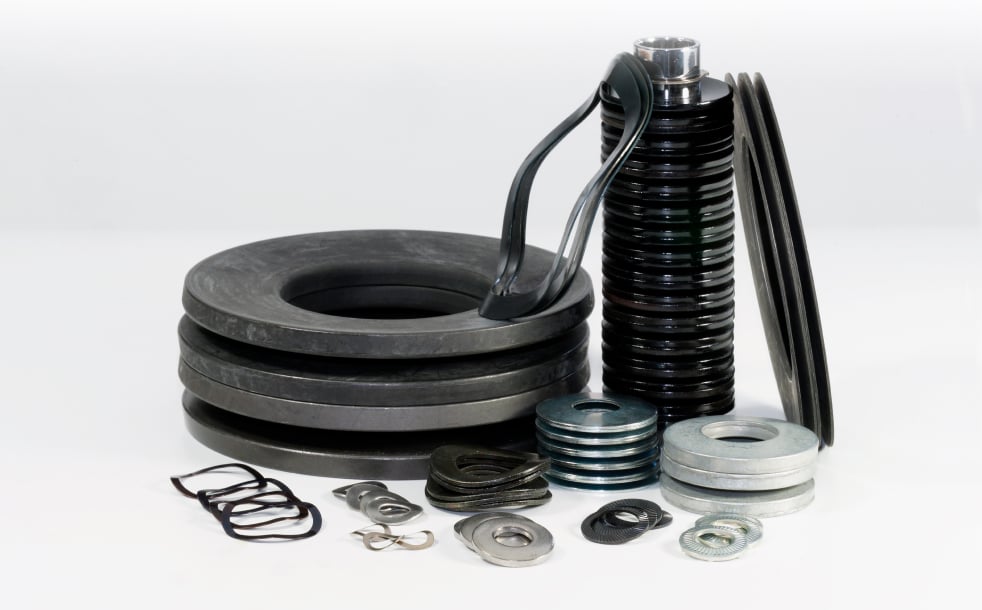 Tilka Trading
Fasteners and mechanical components

Tilka Trading has more than 40 years' experience of supplying the engineering industry with a wide range of fasteners and mechanical components, both standard and drawing details.
To us, business means trust
Since the launch of CDA Poland's operations, we have been striving to ensure that all relations with our Customers are based on mutual trust. While delivering high-quality products, we also want to be professional advisors to guide our partners through the design and execution process of even the most demanding glass constructions.
98% of our customers consider us a solid business partner, and 99% would recommend CDA to their friends or business partners. More than 80% of our customers think we understand their needs, and nearly 90% have indicated that our approach makes us stand out positively from the competitors. Customers typically state that we respect their time by providing fast and efficient service.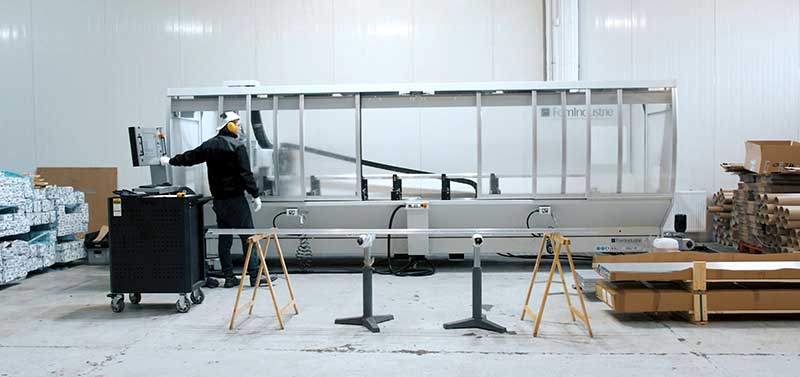 CDA Polska
Tempered glass fittings
We are committed to implementing modern technologies that allow us to develop optimal design solutions. We are systematically developing our production facilities. A good example is where our flagship series of tempered glass fittings to Piemonte and Merano are manufactured.